About
Principles of Learning
Proven Method With Over 115 Years of Language Training Heritage
Our strong education principles are what have helped us develop a method that is recognized and respected around the world. 
Engaged learning
At Pingu's English, we use proven play-based teaching techniques to help children stay engaged with the learning process.
Our course is based on the Antarctic adventures of lovable little PinguTM. This provides a colorful and stimulating learning environment that's fun to learn in. Pingu's world will inspire your child's imagination, and make sure the skills that they acquire are skills they have for life.
Unique teaching
We then use spiral learning and parental interaction to revisit and reinforce the knowledge that our children have acquired, giving them the skills and confidence they need to put what they've learned into action.
We focus on teaching kids English in a way that enables them to develop as people, rather than just using a simple listen and repeat method. We combine listening, speaking, writing and reading skills to give children a comprehensive knowledge base.
Educational Preparation
Not only do Pingu's English students receive a valuable new life skill, they're also introduced to full-time education in a balanced and welcoming way.
We gently introduce children to the idea of learning within a classroom environment, helping to give them the patience and discipline they'll need in full-time education.
Our syllabus includes everything from written work, numeracy and IT to social engagement, craft skills, songs and games. This gives your child a rounded, positive first experience of education that will help them adapt to school in no time. 
Global Appeal
Pingu's English is truly a global enterprise. Since we were established in 2008, we've opened new learning centers in countries across Europe, Asia, Latin America and the Middle East.
We know that each country has a different teaching method, and that every child learns in an individual way. That's why our franchised education model is flexible enough to be applied to any country, culture or religious group. Our reach already includes centers in such different markets as Italy and Thailand, proving how universally adaptable our method can be.
Find out how Pingu's English can help your child learn a vital skill that will give them a head-start in life.
Want to know more?
Error: Contact form not found.
Our Promise To You

Knowledge and Encouragement to Children

To be confident in their English abilities.

Latest Education Techniques and Technology

To make sure children get the best possible language training

Teaching Social and Motor Skills Children Need to Succeed

To help them adapt to an educational environment for the first time.

Fun and Tailored to Children's Strengths

The learning experience is interactive, colorful and fun similar to a Montessori model.

Assessments and Certification

To make sure they're progressing and provide them with a Certificate of Achievement on completion of the course.
Latest News
Latest News

Pingus Partners

21st November 2017

KLANG VALLEY Pingu's English (HQ)Address : No. 1 Jalan Telawi 7,Bangsar Baru,59100 Kuala LumpurTelephone: 603-2201 5063 PENANG Pusat Perkembangan Alam Intelek No.…

Read More
Testimonials
Our students are very enthusiastic in studying at Pingu's English. They always tell us how much fun and how much they learn here. Parents also keep saying how proud they are with the knowledge and improvements their children are making.
Willian Veloso Rocha
Pingu's English Franchisee in State of São Paulo

Brazil is a huge Market and the preschool english education industry is growing very fast. All our franchisees are happy with the Pingu's English methodology as well as the operational manuals Liguaphone offers to Unit Licensees. They feel very well assisted.
Ronaldo Vieira
Master Franchisee in State of Sao Paulo

I have being running my own school for 15 years. When I met Pingu's English, it was love at first sight. Now I am offering the best English Course avaiable to my students and they are loving it as well as their parents. Thank you Pingu's English!
Giedre Paula
Pingu's English Franchisee in State of Mato Grosso do Sul

From our first training session in London 2009- from the academic side to customer service -we felt confident and well equipped with the necessary knowledge and skills to be successful Pingu's English Master Licensees" At the moment, our services to all 23 networked schools across the country are effectively and efficiently backed by Pingu's English.  No doubt that we see no limit to expand our business to cover 30,000+ schools in the near future!
Nipat Ungpakornkaew
Master Licence Thailand

Our Experience with Pingu's English has been profitable and positive from the first year. We relied on their professionalism and heritage, their staff is always prompt to assist with the latest trends and ideas on the market. We were looking for a brand who can guarantee us quality and a solid method but at the same time would leave us the freedom and flexibility in order to succeed in our challenging and competitive market like the Italian one. We built Pingu's English project in Italy by mixing their huge international experience in the English training with our knowledge of the Italian market. All this enabled us to do the right decision for our winning investment. Today we have over 40 Pingu's English centres and thousands of happy children learning English
Daniele Arboit
Master Franchisee in Italy

We at the British Chamber of Commerce worked with Linguaphone Group to find them a new in-market partner for the Korean market. Throughout the engagement we had with Linguaphone Group, we found them to be passionate about education, supremely professional in their approach to business and both responsive and personable in their interactions with ourselves and Korean partners. Korean investors were attracted to the best-in-class program which Linguaphone Group offers, the strong reputation of the company and the heritage with which it is associated. These are qualities that resonate globally.
British Chamber Korea
 Sean Blakeley, BCCK CEO

Pingu's English School is not just a school; it is as a second home for my kid. I like it when I see my kid growing and learning in a friendly and safe atmosphere. Most of all, I can see a lot of improvement in his English listening and speaking skills
Piyatida Tudteam
Student's Mother

We love Pingu's English School because the school gives my son the opportunity to learn and develop different skills, especially English skills. He is excited every time to go to school and is always happy when he comes home.
Sapavoot Preedawipart
Student's Mother

Regarding the teaching method they use a figurative storytelling way of starting the lesson,  trying hard to involve the child and make the them curious about the situation. Tom is very happy to go to Pingu's English because he perceives the School as a playful moment and not just as a learning moment while at the same time he is learning a new language
Veronica
Students Mother

Now she is studying at Pingu's English School, my daughter only wants to talk to me in English and she is always singing the songs.
Cristiane Doimo
Students mother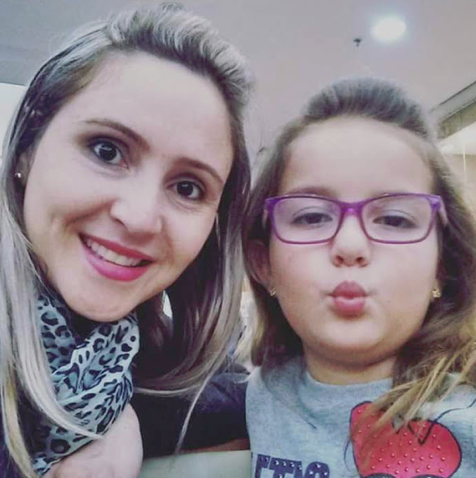 I knew about Pingu's English School through a friend. After research about the school, I decided to enroll my daughter and it was one of the best things I could do to her. She loves studying at Pingu's English and she cannot wait to the day of the class. I also love Pingu's English School, because there she learns by playing and I can see her progress day by day.
Léia Rodrigues
Students mother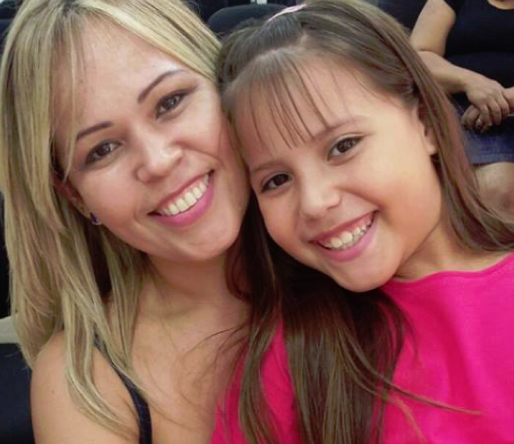 Abbas always tells me that Pingu's English is the most fun he has all day. I am very glad that this place makes him feel that way and noticeably develop his language skills too
Ali
Students Father