English For Kids
Tots
Tots
The Pingu's English Tots program is designed to help children aged 18 – 36 months discover this valuable language, and the world it can open up for them.
By the time your child takes their first steps, they've already made great strides towards learning their first language. At this stage, we can introduce them to the English language using a fun, friendly and proven method, and give you the tools to support them throughout the learning process.
Scientifically proven English Language Teaching
Educational studies have shown that children are able to tell the difference between two different languages from the age of just four months old.
Starting to learn a second language from an early age enhances literacy development in a child's native language, and even positively alters the brain's structure to increase the amount of information-processing nerve cells in the area responsible for language processing.
Find the nearest center
Pingu's English is the best way to give your tot a head-start in education by providing them with a vital English language skill that they will keep for life.
Enroll your tot today and help them set off on the right foot.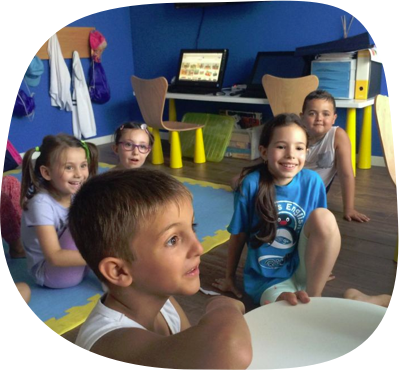 View More
Characters
PinguTM was chosen as the basis for this program for the show's universal appeal, neutral language and setting, strong family values and timeless quality. Although they have their own language, the characters can be easily understood through gestures and the rhythm of their voice.
There's little adventurer Pingu, who makes a good role model for kids of all ages. He's a proud big brother to Pinga, the adorable baby sister that's in the same age bracket as children on this course. Through the characters' lives, tots are welcomed to the English language gradually, using lots of fun and games to make sure the knowledge sticks.
Meet Pingu
Classes
Classes take place in small groups to make sure each tot gets the attention they need in an environment without unnecessary distractions.
Kids are given the encouragement and safe space to express themselves freely and gain confidence with a new language. Parents are also invited to attend classes, both to reassure and learn the skills to help with the learning process at.
The course includes 12 sessions, with 10 structured lessons (one per topic) and 2 creative review labs (one per 5 lessons). It's based on the Level 1 of the Pingu's English Pre-school program, so it's easy for tots to continue onto the next level as they get older. 
We keep the lesson structure the same throughout the course to help toddlers get into a regular routine. Each class consists of:
Warm up

Language Presentation

Game Time

Song Time

Alphabet Time

Craft Time
Topics Covered
Greetings
Family
Toys
Food
Home
Numbers
Action Words
Color
Animals
The Body
Learning Materials
Pingu's English provides a valuable selection of high-quality learning resources to assist the learning process, including:
Story Book 1&2, Story CD 1&2, Song Book 1 and Song CD 1

Teacher's resources (Pinguland mat, figurines, letters and numbers DVD, flashcards)

Worksheets from lesson plan to help with activities at home
Home Learning
With Pingu's English, parents don't need to have a knowledge of the English language in order for their child to learn. We will offer suggestions throughout the course to help your child keep learning while at home, regardless of your grasp of the English language.
Tips for Parents
Testimonials
Our students are very enthusiastic in studying at Pingu's English. They always tell us how much fun and how much they learn here. Parents also keep saying how proud they are with the knowledge and improvements their children are making.
Willian Veloso Rocha
Pingu's English Franchisee in State of São Paulo

Brazil is a huge Market and the preschool english education industry is growing very fast. All our franchisees are happy with the Pingu's English methodology as well as the operational manuals Liguaphone offers to Unit Licensees. They feel very well assisted.
Ronaldo Vieira
Master Franchisee in State of Sao Paulo

I have being running my own school for 15 years. When I met Pingu's English, it was love at first sight. Now I am offering the best English Course avaiable to my students and they are loving it as well as their parents. Thank you Pingu's English!
Giedre Paula
Pingu's English Franchisee in State of Mato Grosso do Sul

From our first training session in London 2009- from the academic side to customer service -we felt confident and well equipped with the necessary knowledge and skills to be successful Pingu's English Master Licensees" At the moment, our services to all 23 networked schools across the country are effectively and efficiently backed by Pingu's English.  No doubt that we see no limit to expand our business to cover 30,000+ schools in the near future!
Nipat Ungpakornkaew
Master Licence Thailand

Our Experience with Pingu's English has been profitable and positive from the first year. We relied on their professionalism and heritage, their staff is always prompt to assist with the latest trends and ideas on the market. We were looking for a brand who can guarantee us quality and a solid method but at the same time would leave us the freedom and flexibility in order to succeed in our challenging and competitive market like the Italian one. We built Pingu's English project in Italy by mixing their huge international experience in the English training with our knowledge of the Italian market. All this enabled us to do the right decision for our winning investment. Today we have over 40 Pingu's English centres and thousands of happy children learning English
Daniele Arboit
Master Franchisee in Italy

We at the British Chamber of Commerce worked with Linguaphone Group to find them a new in-market partner for the Korean market. Throughout the engagement we had with Linguaphone Group, we found them to be passionate about education, supremely professional in their approach to business and both responsive and personable in their interactions with ourselves and Korean partners. Korean investors were attracted to the best-in-class program which Linguaphone Group offers, the strong reputation of the company and the heritage with which it is associated. These are qualities that resonate globally.
British Chamber Korea
 Sean Blakeley, BCCK CEO

Pingu's English School is not just a school; it is as a second home for my kid. I like it when I see my kid growing and learning in a friendly and safe atmosphere. Most of all, I can see a lot of improvement in his English listening and speaking skills
Piyatida Tudteam
Student's Mother

We love Pingu's English School because the school gives my son the opportunity to learn and develop different skills, especially English skills. He is excited every time to go to school and is always happy when he comes home.
Sapavoot Preedawipart
Student's Mother

Regarding the teaching method they use a figurative storytelling way of starting the lesson,  trying hard to involve the child and make the them curious about the situation. Tom is very happy to go to Pingu's English because he perceives the School as a playful moment and not just as a learning moment while at the same time he is learning a new language
Veronica
Students Mother

Now she is studying at Pingu's English School, my daughter only wants to talk to me in English and she is always singing the songs.
Cristiane Doimo
Students mother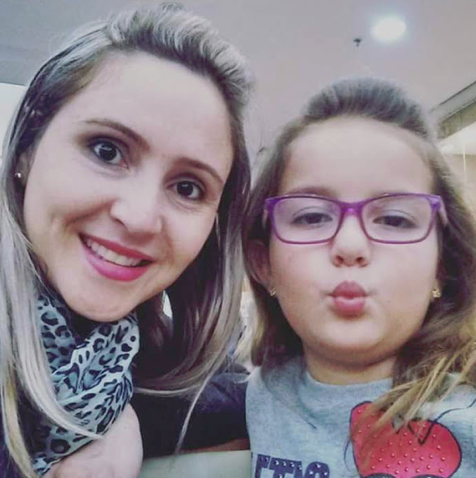 I knew about Pingu's English School through a friend. After research about the school, I decided to enroll my daughter and it was one of the best things I could do to her. She loves studying at Pingu's English and she cannot wait to the day of the class. I also love Pingu's English School, because there she learns by playing and I can see her progress day by day.
Léia Rodrigues
Students mother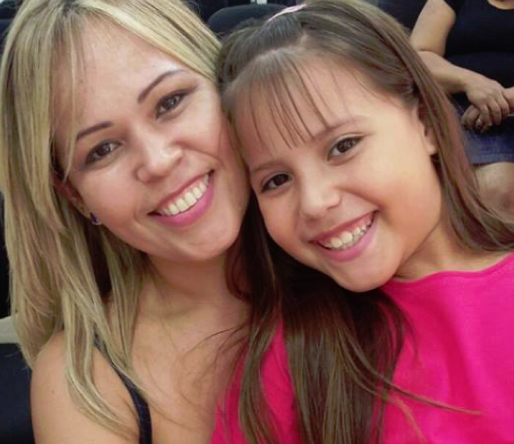 Abbas always tells me that Pingu's English is the most fun he has all day. I am very glad that this place makes him feel that way and noticeably develop his language skills too
Ali
Students Father