Program
Our classes move away from the traditional school model. Instead, they include lively, engaging and interactive sessions that include everything from games and craft to stories and songs following a similar model of a Montessori school for English courses.
Here's how the program breaks down:
Four levels based on a 'spiral' topic-based syllabus, becoming more challenging as your child progresses. Each level represents a minimum of 72 hours teaching.
Levels break down into 12 separate units. Every unit is based on a different episode of Pingu.
At each level, your child will be taught a range of new words, spellings, grammatical tips, helping to broaden their vocabulary understand the words in context. This method, in tandem with the spiral syllabus and multimedia resources, helps to confirm what's already been learned, and encourages your child to communicate with confidence.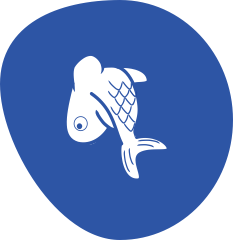 Syllabus
Each unit of the Pre-school English program is based on a classic Pingu episode, nurturing your child's imagination and helping them learn in a way that ensures the knowledge will last a lifetime.
The syllabus includes three distinct levels. Here's an overview of the course structure:
Level 1 – 12 Units – 72 Teaching Hours
Level 2 – 12 Units – 72 Teaching Hours
Level 3 – 12 Units – 72 Teaching Hours
Level 4 – 12 Units – 72 Teaching Hours
Total – 48 Units – 288 Teaching Hours
The syllabus includes:
Topics

Greetings
Family
Toys
Food
Household
Colors/Numbers

Word Types

Verbs
Nouns
Pronouns
Adjectives
Adverbs

Key Learning Areas

Reading
Writing
Listening
Speaking
Material
Learning Materials
Pingu's English provides a valuable selection of high-quality learning resources to assist the learning process, including:
Story Book 1&2, Story CD 1&2, Song Book 1 and Song CD 1

Teacher's resources (Pinguland mat, figurines, letters and numbers DVD, flashcards)

Worksheets from lesson plan to help with activities at home
Home Learning
With Pingu's English, parents don't need to have a knowledge of the English language in order for their child to learn. We will offer suggestions throughout the course to help your child keep learning while at home, regardless of your grasp of the English language.
Pingu's English is the best way to give your tot a head-start in education by providing them with a vital English language skill that they will keep for life.
Formal Certification of English Language Achievement
Upon completion of your chosen Pingu's English course, your child will be given a Certificate of Achievement. This helps to fill them with confidence and reinforce what they've learned, as well as indicating the skills learned to future education providers.
Teachers
All Pingu's English courses are taught by accurately trained native teachers.
Pingu's English is more than just an English language course; it's a complete learning system for teachers and kindergartens to use.
That's why Pingu's English has dedicated Teacher's Manuals with dedicated lesson plans, a Teacher's Guide and flashcards to support you in the classroom.
These provide essential teaching resources and classroom advice to ensure children learn English in a fun, positive and rewarding environment.
Teacher's Manuals
Each level of Pingu's English has a comprehensive Teacher's Manual, with detailed teaching plans for each unit of study. In addition they:
Provide a comprehensive overview of the teaching and methodology

Explain in detail the differences in the four Pingu's English class types

Contain other useful reference documents to assist teachers in their delivery of Pingu's English; including vocabulary tables, skills charts, and scripts from the DVD materials.
Teacher's Guide
Teacher's Guide
The Teacher's Guide gives an overview of the course and introduces the aims, syllabus and principles behind Pingu's English. It also:
Provides full description of each of the course components and how they're used

Offers general advice and tips on how to encourage each child to practise and use their new skills

Includes classroom management advice on working with young children.
Teacher's Flashcards
These are particularly important for visual learners. Over 330 Flashcards are available to present, practise and recycle the key vocabulary learned by the children. They're an invaluable aid to encourage visual and spoken recognition of new words learnt within the course.
Teacher Zone
You'll also have access to an online Teacher Zone providing valuable teaching resources needed to teach Pingu's English effectively and easily.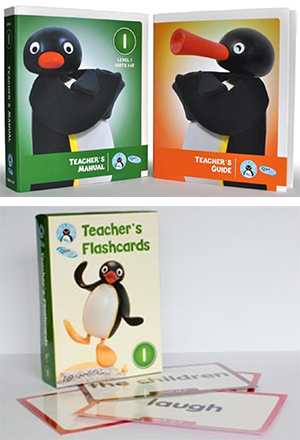 Teacher Zone
Pingu's English Authors
Course Development Team
The Pingu's English syllabus, course structure and learning methodology were developed by a team of leading English language learning and child education experts, and are published exclusively by the Linguaphone Group.
Dr. Diana Hicks – Curriculum Designer and Course Writer
Diana Hicks has over 30 years of experience as a teacher, trainer, author, and language and curriculum consultant. A qualified preschool and secondary school teacher, Diana has been writing English language textbooks for children for more than 25 years. She has a particular interest in the development of reading and writing skills in English for students whose mother tongue is expressed in a different script.
Daisy Scott – Video Script Writer, Story Writer and American English Consultant
Daisy's most recent work has been a writer on the American PBS networked children's program Arthur and Peep's – the latter won an Emmy Award for its inaugural season. She has also been a consultant on Zoom and Ready to Learn. All these are television programs aimed at pre-school children.
Mike Raggett – Creative Director
Mike is an experienced creator of the audio-visual components for English Language Training (ELT) courses at all levels. Mike has written and produced many other ELT videos, activity books and interactive-based programs for children, teenagers and young adults.
Online Test
Test Zone
Many English language courses wait until the end of training to test your students. That's too late to discover if more training is needed! In our Test Zone, you'll find online tests written specifically for the course.
Teachers can also view a child's test results at any time online so you can monitor a child's progress and their understanding of the English they've learned and identify areas of difficulty for the parent/guardian.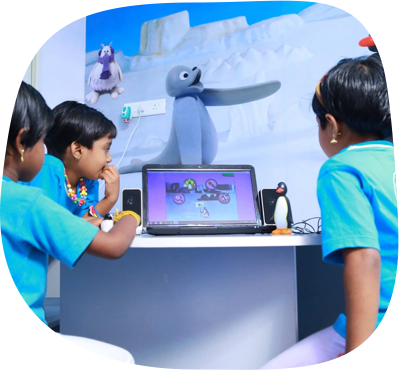 Test Zone
Pingu is a great teacher and role model
Pingu is an adorable yet adventurous penguin from the South Pole. With no set nationality, language or gender, Pingu has a unique ability to appeal to children from all over the world.
Not only does Pingu make English a fascinating subject to learn for kids, it also energizes the teaching staff and helps them share in the sense of excitement. We believe that the more fun everyone has, the more effective the learning process can be.
Every unit is based on a different episode of Pingu, which is shown in class alongside a host of learning materials that help bring the animation to life. Our classrooms, learning resources and practical activities are all based on Pingu's colorful imaginary world. But, our results are very real.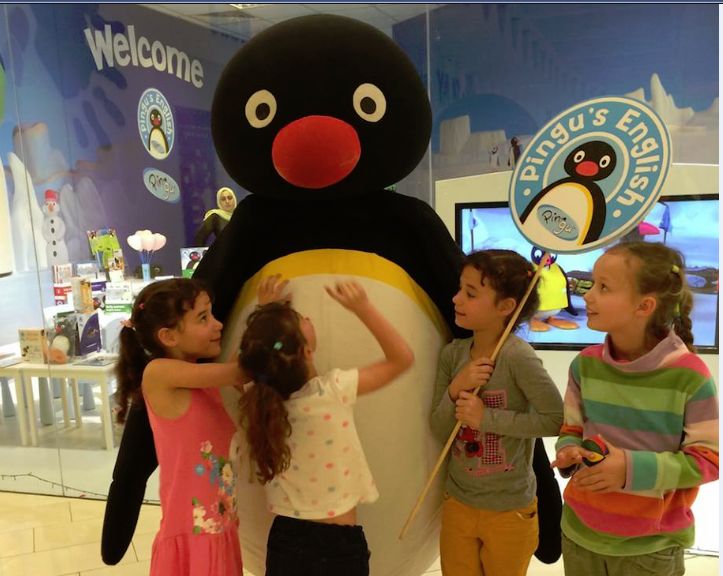 Want to know more?
Error: Contact form not found.
In what way are materials unique
Curriculum and Learning Resources
Pingu's English builds on over a century of experience as a world-leading English Language Teaching provider through parent company The Linguaphone Group to bring you a curriculum that combines proven academic methodology with the latest educational techniques.
We work with international academic partners – including world-renowned Kingston University School of Education – to develop courses that are applicable to any country or culture, all within the Early Years Foundation Stage framework.
We recognize that kids learn best when they're engaged with a subject. That's why we use a whole selection of branded Pingu learning resources to keep children's attention, including models, DVDs, singalong CDs, craft exercises and worksheets.
Educational Preparation
Pingu's English provides so much more than just the knowledge and ability to use English with confidence. We prepare your child for full-time education, helping them to get used to the school schedule and introducing them to everything from social and behavioral requirements to numeracy, IT and craft skills.
Find out how our method can teach your child an invaluable new life skill.
Testimonials
Our students are very enthusiastic in studying at Pingu's English. They always tell us how much fun and how much they learn here. Parents also keep saying how proud they are with the knowledge and improvements their children are making.
Willian Veloso Rocha
Pingu's English Franchisee in State of São Paulo

Brazil is a huge Market and the preschool english education industry is growing very fast. All our franchisees are happy with the Pingu's English methodology as well as the operational manuals Liguaphone offers to Unit Licensees. They feel very well assisted.
Ronaldo Vieira
Master Franchisee in State of Sao Paulo

I have being running my own school for 15 years. When I met Pingu's English, it was love at first sight. Now I am offering the best English Course avaiable to my students and they are loving it as well as their parents. Thank you Pingu's English!
Giedre Paula
Pingu's English Franchisee in State of Mato Grosso do Sul

From our first training session in London 2009- from the academic side to customer service -we felt confident and well equipped with the necessary knowledge and skills to be successful Pingu's English Master Licensees" At the moment, our services to all 23 networked schools across the country are effectively and efficiently backed by Pingu's English.  No doubt that we see no limit to expand our business to cover 30,000+ schools in the near future!
Nipat Ungpakornkaew
Master Licence Thailand

Our Experience with Pingu's English has been profitable and positive from the first year. We relied on their professionalism and heritage, their staff is always prompt to assist with the latest trends and ideas on the market. We were looking for a brand who can guarantee us quality and a solid method but at the same time would leave us the freedom and flexibility in order to succeed in our challenging and competitive market like the Italian one. We built Pingu's English project in Italy by mixing their huge international experience in the English training with our knowledge of the Italian market. All this enabled us to do the right decision for our winning investment. Today we have over 40 Pingu's English centres and thousands of happy children learning English
Daniele Arboit
Master Franchisee in Italy

We at the British Chamber of Commerce worked with Linguaphone Group to find them a new in-market partner for the Korean market. Throughout the engagement we had with Linguaphone Group, we found them to be passionate about education, supremely professional in their approach to business and both responsive and personable in their interactions with ourselves and Korean partners. Korean investors were attracted to the best-in-class program which Linguaphone Group offers, the strong reputation of the company and the heritage with which it is associated. These are qualities that resonate globally.
British Chamber Korea
 Sean Blakeley, BCCK CEO

Pingu's English School is not just a school; it is as a second home for my kid. I like it when I see my kid growing and learning in a friendly and safe atmosphere. Most of all, I can see a lot of improvement in his English listening and speaking skills
Piyatida Tudteam
Student's Mother

We love Pingu's English School because the school gives my son the opportunity to learn and develop different skills, especially English skills. He is excited every time to go to school and is always happy when he comes home.
Sapavoot Preedawipart
Student's Mother

Regarding the teaching method they use a figurative storytelling way of starting the lesson,  trying hard to involve the child and make the them curious about the situation. Tom is very happy to go to Pingu's English because he perceives the School as a playful moment and not just as a learning moment while at the same time he is learning a new language
Veronica
Students Mother

Now she is studying at Pingu's English School, my daughter only wants to talk to me in English and she is always singing the songs.
Cristiane Doimo
Students mother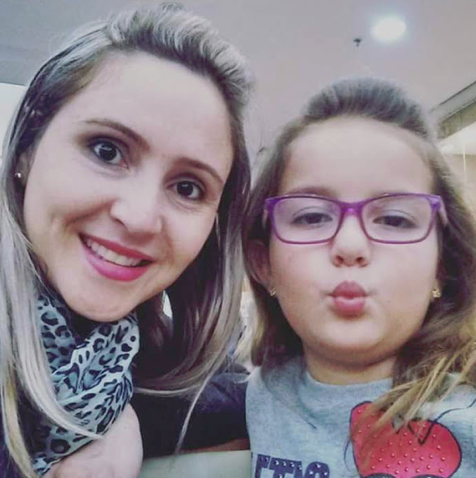 I knew about Pingu's English School through a friend. After research about the school, I decided to enroll my daughter and it was one of the best things I could do to her. She loves studying at Pingu's English and she cannot wait to the day of the class. I also love Pingu's English School, because there she learns by playing and I can see her progress day by day.
Léia Rodrigues
Students mother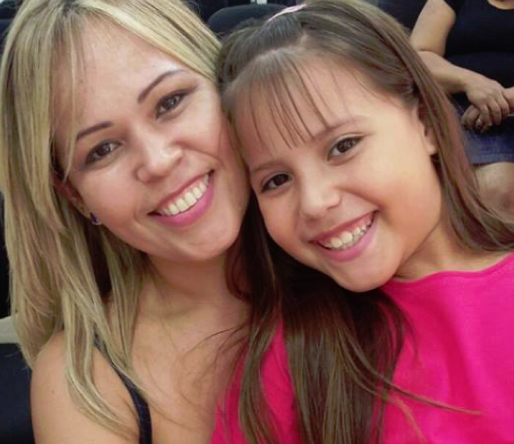 Abbas always tells me that Pingu's English is the most fun he has all day. I am very glad that this place makes him feel that way and noticeably develop his language skills too
Ali
Students Father